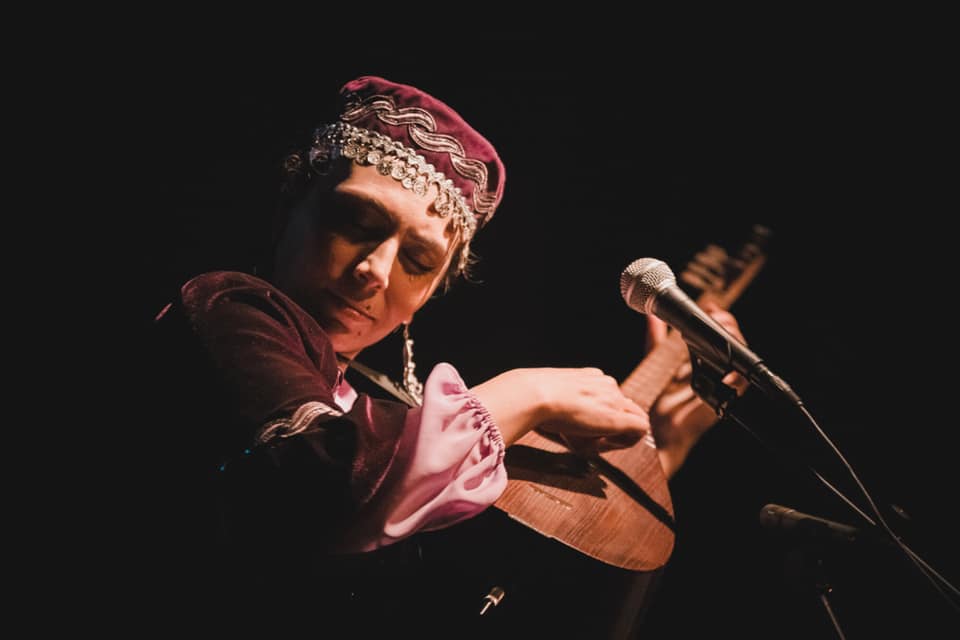 *****
AŞIQ NARGILE
"Georgia is full of music, there are many festivals and concerts all the time with all sorts of music. Georgians can't live without music: they are always singing and dancing. It is a big part of their culture, especially polyphonic singing at church, at feasts and even when they die. For Azeri-Turks in Georgia our music is also very important to us. Especially the ashiq tradition.
I believe that it is through the saz and ashiqs that we have preserved our language, heritage, religion and identity in this country. Perhaps if it wasn't for the music we would have lost our Turkish identity and become assimilated into the rest of the country as Georgians. Thankfully Georgia respects cultural diversity and there are many opportunities for musicians from different communities to perform. Last year at the state folklore festival I was the only saz player to enter the instrumental category and I was given the first prize award even above Georgian musicians, which really shows that they appreciate my music and the ashiq music as well as their own."
"When I perform abroad I feel freer to perform as I like, as at home people will always make requests for this or that song or poem. On stage abroad I am free from these restrictions. Of course a musician must always be aware of time and space, each minute and each second. They must understand what music is appropriate for the occasion. If one goes to perform at a wedding they cannot play a lament or a serious epic, they need to play something that will make people feel happy and dance. Often at a concert I will go on stage with a set list but then play something different. I look at the audience and can feel what they want to listen to. 
Performing in different countries has really strengthened me and my music. It is an honour and pleasure to play for new audiences and every time I come and go I feel that I grow as an artist and want to get better and stronger. I have experienced new places and made many friends in Europe. I have learnt a lot from the musicians I have watched and shared the stage with and I think they have also learnt from me.
I have been amazed by how free musicians are there on stage. There are no limitations or constraints. Each person can perform what they want in a very relaxed way. This is something I admire a lot as I enjoy having that freedom to perform and create. This is what all true artists desire. Having audiences who listen and pay attention to so many different types of music and art is very inspiring. I have never had a single problem during my tours in Europe. Everyone has been so polite, respectful and kind to me."
More Here